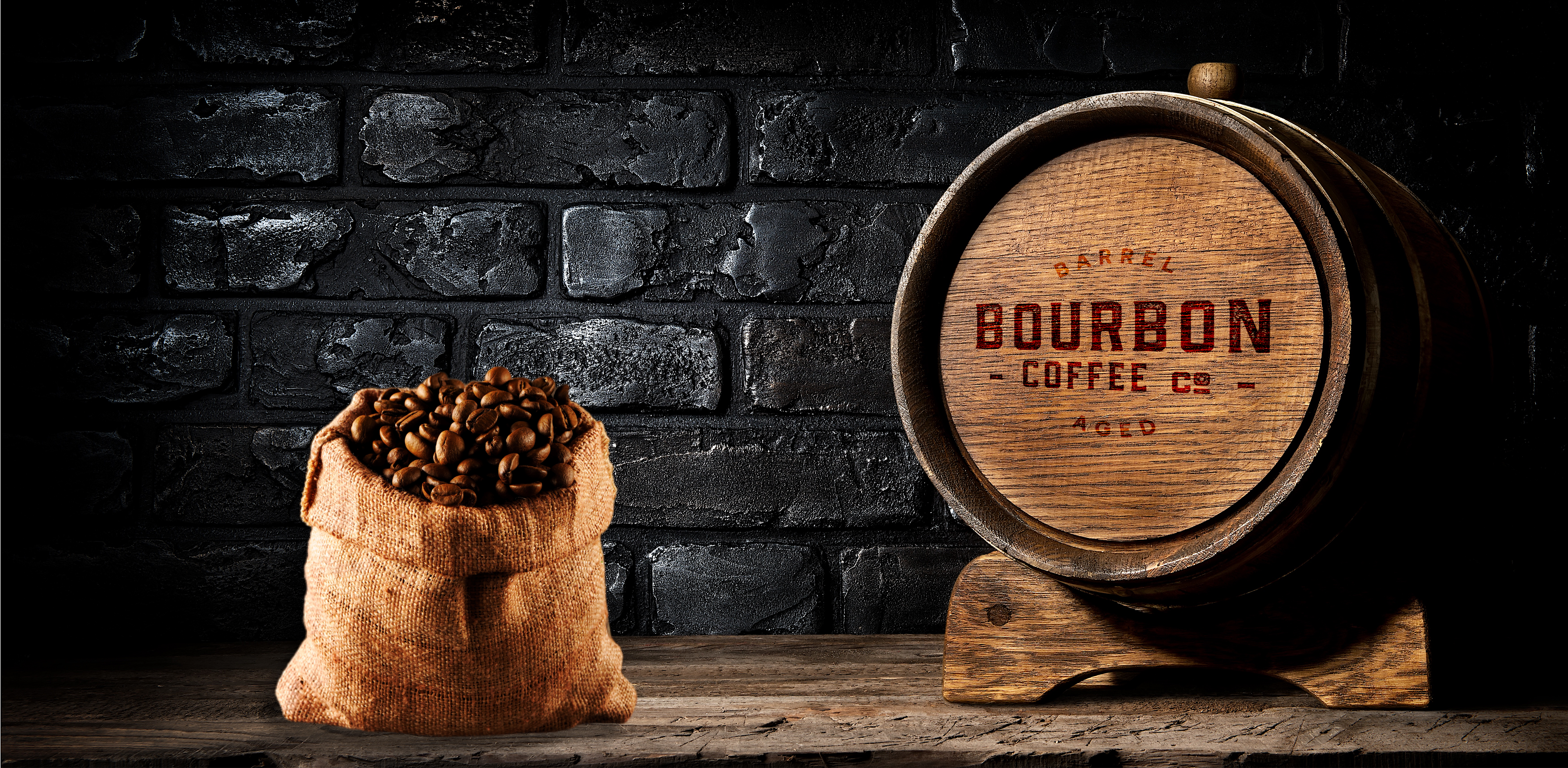 Bourbon Coffee Company manufacturers handcrafted selection of premium bourbon and infused with Arabica coffee beans. This coffee with definitely stimulate your tastebuds and blow your mind with flavor. Bourbon Coffee Co.'s signature barrel-aged process, offers a bit of real Kentucky bourbon added to these Arabica coffee beans.
Creating delicious bourbon coffee is a meticulous process. From fine-tuning and perfecting the recipe to selecting the finest oak barrels for aging, only perfection is acceptable. Our Bourbon Barrel Aged Coffee is no different. First, we select charred oak barrels from the highest quality bourbon. Then we age our raw, 100% Arabica beans in them until perfectly infused with slightly sweet and smokey bourbon flavor. Finally, the beans are roasted to a perfect medium roast. The result is an exceptionally smooth cup of coffee with a delicious bourbon finish.
Our barrel aged coffee is only available in whole bean to ensure the best possible sipping experience.
All coffee is roasted to order and is guaranteed to be FRESH!